Song Premiere: Peter Mulvey, "The Fox"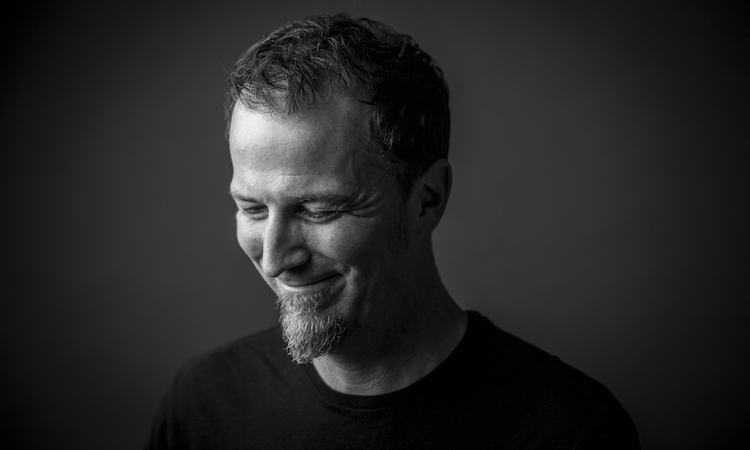 Usually, Peter Mulvey is a comfort; his guitar style, his voice, his wry smile when he delivers his clever, heart-filled lyrics. "The Fox," Mulvey's first single from his upcoming album, There Is Another World (out February 15th on Righteous Babe Records,) sounds urgent, not comfortable. There is a dark underbelly that joins his narrative about walking through the woods after a winter storm and it is intriguing. What makes this song even more disquieting is the woodwinds, squeaky percussion and accordion. There is not a melody, but a meditative finger-style guitar and his voice remains low delivering almost haiku-like lyrics. It's that voice you may have heard a narrator use when you're about to hit trouble in a dark fairy tale.
From Peter:
"'The Fox' sums up this entire record because it is at heart about the wilderness, which despite our efforts to forget it, still lives just outside our own lives. And within our own lives. Like most comfortable, modern people, I only get to glimpse that world if I hold real still, or if I get suddenly thrown into it."
Mulvey's tone of the album is experiencing heartbreak and renewal in the woods (he wrote these songs during winter in a small town in Wisconsin). A song like "The Fox," which seemingly has nothing to do with that, is the perfect narration for someone who is taking time after a great big hurtful change to contemplate. The mind is wide open looking for connection in places that don't obviously offer one. That the narrator of the song figures out that the fox he's been watching has not run off after the storm, brings certain relief. This fox is not fixing your broken heart, hence the anxiety-filled accompaniment, but it's just nice to know she's out there and also that you're still breathing and everything will pass.
###
"The Fox" is available now via Righteous Babe Records at iTunes and Amazon.com.
---
12/15 – Fort Atkinson, WI @ Lamplighter Sessions at Cafe Carpe (w/ SistaStrings, Shrug)
12/16 – Fort Atkinson, WI @ Lamplighter Sessions at Cafe Carpe (w/ SistaStrings, Bill Camplin)
12/20 – Fort Atkinson, WI @ Lamplighter Sessions at Cafe Carpe (w/ Nickel & Rose, John Sieger)
12/21 – Fort Atkinson, WI @ Lamplighter Sessions at Cafe Carpe (w/ Chris Porterfield, John Statz, John Stano)
12/23 – Fort Atkinson, WI @ Lamplighter Sessions at Cafe Carpe (w/ SistaStrings, Brianna Lane)
01/25 – 01/26 – Ann Arbor, MI @ Ann Arbor Folk Festival
02/01 – Syracuse, NY @ King of Clubs
02/13 – 02/16 – Montreal, QC @ Folk Alliance International
02/27 – Seattle, WA @ Ballard Homestead
02/28 – Portland, OR @ The Old Church
03/01 – San Francisco, CA @ The Lost Church
03/02 – San Francisco, CA @ The Lost Church
03/06 – Santa Ynez, CA @ Tales from the Tavern
03/08 – Santa Monica, CA @ McCabe's Guitar Shop
03/09 – Phoenix, AZ @ Roastery at Cave Creek
03/10 – San Diego, CA @ LeStat's Coffee House
03/21 – New London, NH @ Flying Goose
03/22 – New York, NY @ The Loft at City Winery
03/23 – Middleboro, MA @ Studio 84 House Concerts
03/24 – Pomfret, CT @ Vanilla Bean
03/27 – Vienna VA @ Jammin Java
03/28 – Philadelphia, PA @ The Locks at Sona
03/31 – Boston, MA @ The Sinclair