Hear the Best New Folk Music with Fresh Cuts Friday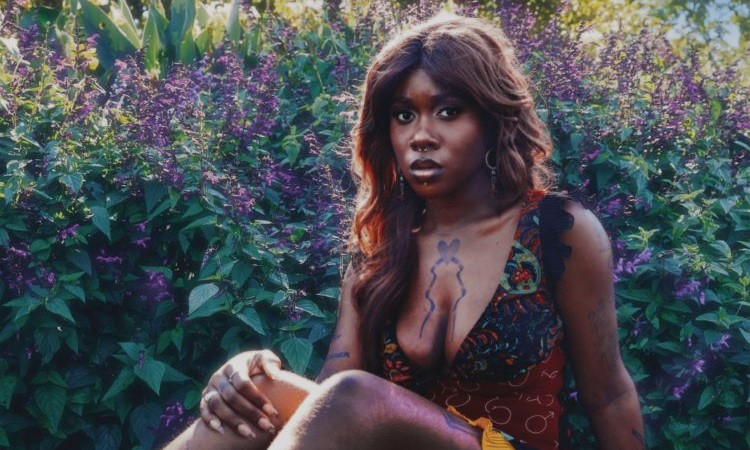 Ready for some of the best new music we've heard this week? It's a darn good list as you'll see below — and as you'll hear when you join me for my "Fresh Cuts" radio hour! Listen every Friday at 2 p.m. Eastern, 11 a.m. Pacific via the 24/7 stream on our website, app, or your smart speaker.
Or, just click on the Fresh Cuts stream whenever it's convenient for you.
In the meantime, check out some of the best new music we've been listening to this week.
---
The new release from Scotland-based, British folk singer/songwriter Josienne Clarke (out today) revisits her buried back catalog, including "The Birds," originally written and released in 2008. Of the song Clarke says: "It's about the turning of a season, the first frost of winter. The birds are making strange patterns in the sky, a signal that our days will soon be short. This version features a specific blurry guitar part, I wrote it like that to mirror the blurry movement of the birds in their weird patterns, in and out of time and sync in strange shapes and formations. I also play piano on this track which is pretty rare for me."
---
Kara Jackson is a singer/songwriter, musician, and writer originally from Oak Park, Illinois. Chicago-based Jackson served as the third National Youth Poet Laureate from 2019–2020. "pawnshop," from her debut album (out today), according to the singer is "about uncovering how worth is subjective. It's taking 'one man's trash is another man's treasure' and reveling in that sentiment, taking pride in the fact that even if people can't understand your value, only you know how priceless you are."
---
La Marisoul and Los Texmaniacs – "Mucho corazón"
Eva Marisol "La Marisoul" Hernández (of LA-based band La Santa Cecilia) and San Antonio-based Tejano conjunto Los Texmaniacs team up for a new album, Corazones and Canciones (out now). La Marisoul and Los Texmaniacs enliven 15 generation-spanning classics, making it clear that Mexican American music is American music. "There's borders and things that tell us where we are, but the music is happening here, so it's just as American as it is Mexican and Tejano and Californiano, and it's beautiful," says La Marisoul. "I think that's one of the special things about living in the United States. A lot of worlds can fit here, and it's built on that."
---
Parker Millsap – "Wilderness Within You" (featuring Gillian Welch) 
Parker Millsap is getting into *NATURE* on his upcoming album, Wilderness Within You (out May 12). He's got some sweet BGVs from Gillian Welch on the title track, which was released this week. "It was such a dream come true to work with Gillian on this song," Millsap says. "Like a lot of the record, we recorded it live with no headphones and we nailed it in just a few takes. The whole time we talked about wildflowers and trees, it was wonderful." The song illustrates Millsap's understanding of nature as something that humans are not separate from – that life is stunningly beautiful most of the time, but does contain streaks of darkness that are just as natural.
---
The groove-infused "On A Roll" is another new song from Bruce Cockburn's upcoming O Sun O Moon (out May 12). His first vocal album since 2017's Bone on Bone, it's also only the third album Cockburn has released since writing his memoirs (2013's widely acclaimed Rumours of Glory), after which he felt creatively spent. He doesn't feel that way now. A lot has happened in the zeitgeist in the last six years, and the renowned singer-songwriter has plenty to talk about.
---