Hear It First: Laura Cortese & the Dance Cards, 'Bitter Better'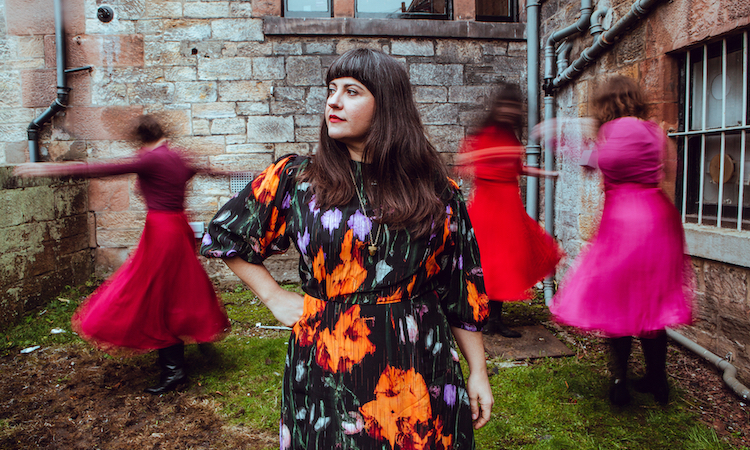 It's a time of change for all of us, but songwriter, fiddler, and bandleader Laura Cortese has racked up some impressive recent changes of her own: move to Belgium, fall in love, record a killer new album on Compass Records, and soon have a baby! All of these are good decisions (it's especially smart to be living in Europe with all of the US in seemingly endless lockdown), and her new album, Bitter Better coming July 17 on Compass, sounds like a lot of great choices coming together. Effortlessly complex string arrangements that sound simple and natural? Check. Powerfully astute songwriting that touches on the waxing and waning of love across time? Check. Seamlessly integrated electronic music components pushing the album further towards indie pop than you might think? Check. Cortese's strength has always been as a bandleader, shepherding an eclectic and interesting vision for folk, and the new album finds her even more at the fore. She's certainly come a long ways from her very early days of Scottish and Celtic-influenced fiddle albums, but if you listen to her discography it all feels like a natural progression. She moved towards surprisingly great songwriting and intricate string arrangements for her 2013 album Into the Dark, brushed up on international collaborations and tune compositions with 2016's All in Always, pushed further towards integrating electronics with 2017's California Calling, and brings all these threads together with brilliant effect in 2020's Bitter Better. It's an album that feels global across the surface, but still all of Cortese's vision at its core.
Maybe I'm just looking for hope in the midst of a hopeless pandemic, but Bitter Better seems to be about bringing some kind of comfort. Not in a naive way, but in a way that understands that we all need some relief and need to care better for each other. Cortese mentions this in the notes on the album, "When someone comes to our show, listens to this album, or hears one of the songs, I want it to feel like relief and release." This doesn't mean she's afraid to tackle some hard and topical subjects in her songs though. "Where the Fox Hides" seems like a play on that ubiquitous Nordic banger What Does the Fox Say but is actually about the consequences of cultures of isolation (Belgium is #1 in Europe for suicide, Cortese points out, possibly in part because of their culture of social distancing). Lead song "Treat You Better" plays like a heartfelt nod to love, focusing on the little things that partners do for each other in successful marriages, but there's room here too for acknowledging love grown cold and marriages starting to crack. "Younger Man" is an ode to the tragic fates of WWII chaplains and their harmoniums (recorded in fact with one of Cortese's own antique harmoniums), and "From the Ashes" is about the California wildfires.
There's a strong feeling of camaraderie to the album, maybe coming from the fact that Cortese brought over all her band members in The Dance Cards plus the album's producer Sam Kassirer (Lula Wiles, Lake Street Dive) to visit and record last year. And she worked more closely with her band than usual, sharing songwriting credits with Dance Carders Valerie Thompson, Zoe Guigueno, and Jenna Moynihan. In the liner notes, Cortese talks about sampling beers and eating Belgian cheese with strong mustard with her band and is it me or is it getting harder and harder every day to be without our friends, our music communities, our festivals, all the things that make this life so happy? I don't know, but I'm singing along now to the shimmery aesthetics of "Dreaming," repeating "I wish that I was dreaming" over and over and maybe I'm starting to feel a little bit better.
---
---
Bitter Better is out July 17th and available for pre-order HERE.
Sun, 30 Aug – Variety Playhouse – Atlanta, GA (Opening for the Mtn Goats) Atlanta, GA
Mon, 31 Aug – Saturn – Birmingham, AL (Opening for Mtn Goats) Birmingham, AL
Wed, 2 Sept – Mohawk Austin – Austin, TX (Opening for Mtn Goats) Austin, TX
Thu, 3 Sept – Mohawk Austin – Austin, TX (Opening for Mtn Goats) Austin, TX
Fri, 4 Sept – Paper Tiger – San Antonio, TX (Opening for Mtn Goats) San Antonio, TX
Tue, 15 Sept – Space Evanston, IL
Wed, 16 Sept – Space Evanston, IL