Folk Alley Parent Company to Receive IBMA Honor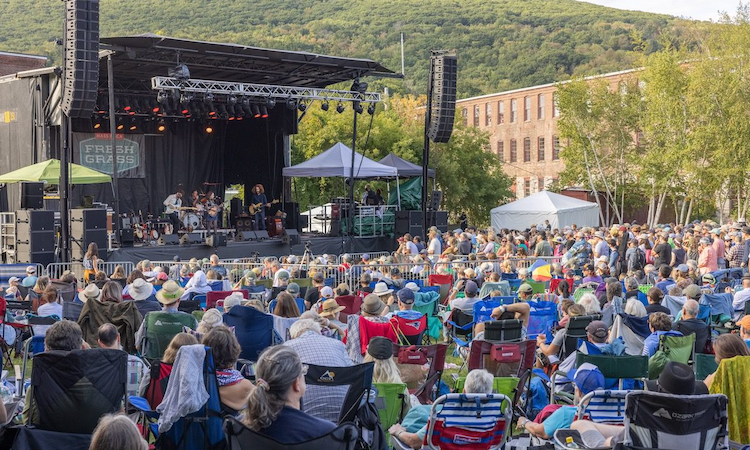 On Tuesday, July 26, the International Bluegrass Music Association (IBMA) announced the nominees for its annual awards and inductees to its Bluegrass Music Hall of Fame. The organization also released its list of Distinguished Achievement Award honorees, including Folk Alley's parent company, the FreshGrass Foundation.
The FreshGrass Foundation is a 501(c)3 nonprofit dedicated to creating and celebrating innovative grassroots music. It does this by publishing the quarterly roots music journal, No Depression and website, NoDepression.com and producing Folk Alley as well as two annual music festivals (one at Massachusetts Museum of Contemporary Art and the other in Bentonville, Arkansas). It also provides a set of annual awards for musicians who show great promise on various instruments—including the Steve Martin Banjo Prize—and commissions established artists to develop new works.
Artists who have received FreshGrass Foundation commissions include Steep Canyon Rangers, Kronos Quartet, Rhiannon Giddens, Sarah Jarosz, and Bill Frisell.
For more information about the FreshGrass Foundation, visit its website. For a full list of 2022 IBMA Award nominees and more information about this year's other honorees, visit NoDepression.com.