Black History Month: Spotlight on Memphis Minnie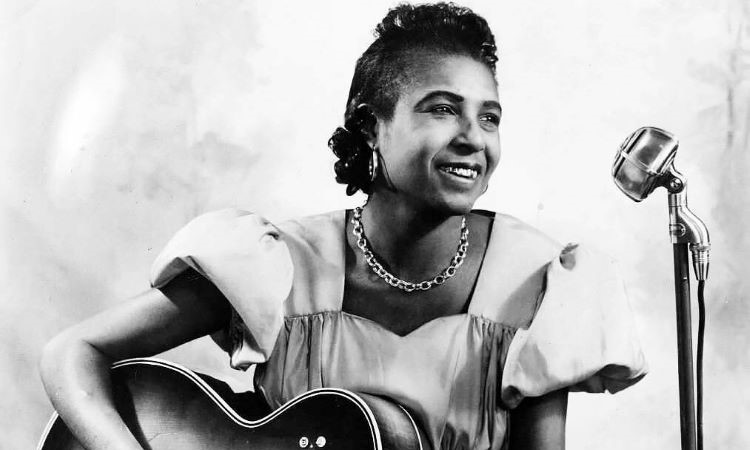 Memphis Minnie was born Lizzie Douglas in 1897. Her parents nicknamed her Kid and her early life as a performer saw her performing under the moniker Kid Douglas.
She started playing guitar and banjo at parties when she was barely out of single digits, and ran away from home at 13 to make her way as a musician in Memphis, Tennessee. She busked in Memphis until she was offered a gig touring with the Ringling Brothers Circus. After her years with the circus, she went back to busking in Memphis with her husband, Joe McCoy. They were discovered by a talent scout for Columbia Records, who brought the pair to New York to record. It was a Columbia Records rep who gave them the names Kansas Joe and Memphis Minnie. The moniker stuck for the remainder of her career.
Minnie and Joe eventually separated and she went to Chicago, where she developed a name for herself as a solo artist. By the early 1940s, she had picked up the electric guitar and remarried a fellow musician who went by Little Son Joe.
Throughout the remainder of the '40s, she moved around the Midwest, eventually returning to Chicago and then to Memphis. Her popularity fluctuated as Columbia moved on from Memphis Minnie and the public became enthralled with newer and younger artists, but Minnie continued to make music for the rest of her life.
She died after a stroke in 1973 and Bonnie Raitt paid for a headstone to be erected at her grave in Walls, Mississippi. She remains one of the greatest women guitarists and blues singers in American history and has been rediscovered by generations of artists seeking the roots of the music. Below is a selection of her finest recordings.
###
Throughout the month of February 2023, Folk Alley is featuring great Black folk artists who helped define the form in the early days of recording. To illustrate how deep and important are the contributions of these archived Black folk artists, we are also spotlighting modern artists who have been directly inspired by their work. You can listen anytime by clicking on the Classic Folk stream on the Folk Alley website or app. We will also be highlighting a different historical Black folk artist each week here on the website.
---
"Me and My Chauffeur Blues"
---
"When the Levee Breaks"
---
"What's a Matter with the Mill"
---
"Kissing in the Dark"
---
"Killer Diller Blues"