Basic Folk: Marissa Nadler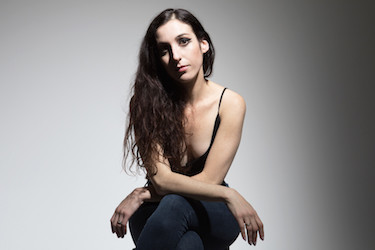 It is wonderful to have songwriter Marissa Nadler on the pod! Ethereal, goth, ambient and gauzy are often used to describe her sound. She has collaborated with musicians like John Cale, Sharon Van Etten and black metal band Xasthur. Starting out as an artist, Nadler attended Rhode Island School of Design as an illustrator with a passion for painting. We talk about how her painting and artwork influence and affect her music. She also explains what makes a good painting: focal point, asymmetrical composition, contrast between light and dark, etc…. and that a song needs to have similar elements. Then OF COURSE we get in Joni Mitchell and her impact on Marissa. Her mom bought her Joni after she couldn't stand to listen to all the Courtney Love Marissa was into.
Marissa is very candid about the aftermath of being dropped by her label Mexican Summer, which named themselves after one of her songs. Truth be told, she handled it very well and her response was extremely classy. Also, she gets into the differences between herself and her songs, "I'm a complete nervous wreck with a massive anxiety disorder…" while her songs are very mellow, soothing and almost narcotic. She credits playing music and painting as the only time she is at peace. Thanks for listening and please subscribe & review!