Album Review: Tré Burt, 'You, Yeah, You'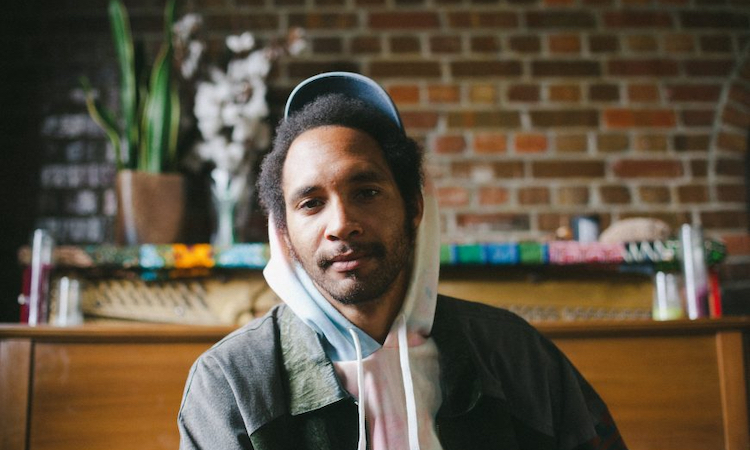 The songs on Tre Burt's new album collide—sometimes with a hollow thump and other times with a resounding clatter—at the intersection of hopelessness and anger and hope and love. On his sophomore album, You, Yeah, You (Oh Boy Records), Burt is joined by co-producer Brad Cook on bass and synths, Phil Cook on keys and harmonica, Alex Farrar on guitar, Matt McCaughan on drums, percussions, modular synth, and Amelia Meath and Kelsey Waldon on backing vocals.
The album's first track, "I Cannot Care," opens sparely with guitar fingerpicking that rolls along with an almost Western swing-like rhythm, but soon opens into a folk blues that elevates to a soulful gospel-inflected chorus with Amelia Meath's ethereal backing vocals. That chorus captures the exquisite pull between resignation and fulfillment: "They say it's careless to let down your walls/They say it's dangerous out there/But in order to keep myself happy/I cannot care." The rolling "By the Jasmine," on which dazzling piano runs weave around shining harmonica blows and ringing guitar, again conveys the ways that the bright hopefulness of a dream deferred can turn in a nightmare; the sickly smell of death is juxtaposed to the sweet smell of jasmine, as a young Black man simply walking through his own neighborhood at night is killed by police officers who have been called by a white woman. The Beatles-esque psychedelic folk ballad "Funny Story" drives to the heart of the matter: "The meaning of life is such a funny story to me," while the Prine-like "Sweet Misery" evokes the exquisiteness of pain and suffering—"sweet misery"—and the hope, mercy, and love that often emerge from it. The Spanish pipedream soundscape dances through "Dixie Red," Burt's tribute to Prine. The song's lyrics call out to Prine's own lyrics with references to "Donald and Lydia" and "Green River" and "Paradise" and the peaches of "Spanish Pipedream." There's an intimate, poignant mood in the song as Kelsey Waldon weaves her backing vocals around Burt's words of eulogy. The rocking "Me Oh My" pleads for some meaning, and the refrain moves cannily from "I wish someone would tell me why" to "I wish someone would tell me lies" to "I wish someone would hear my cry." The refrain moves brilliantly from a simple, or desperate, need for knowledge, to a desire for any kind of knowledge—since the singer wants to be recognized as a person in search of answers. In the end, the singer acknowledges that feelings, not intellect, are at the core of our humanity and pleads simply that his cries be heard.
You, Yeah, You casts a knowing eye on the often jagged shards of human brokenness and looks askance at the ways we too often skate along the thin veneer of caring that masks our lack of regard for others. Like John Prine, Burt casts his lyrics in bright and sometimes jaunty musical settings that belie the sadness or anger of his words, and the songs on You, Yeah, You are luminous sonic soundscapes.
---
You, Yeah, You is out on August 27 via Oh Boy Records and available for pre-order/pre-save HERE.
Instagram @TreBurt
Facebook @TreBurt
Twitter @TreBurtOfficial