Album Review: Dirk Powell, 'When I Wait For You'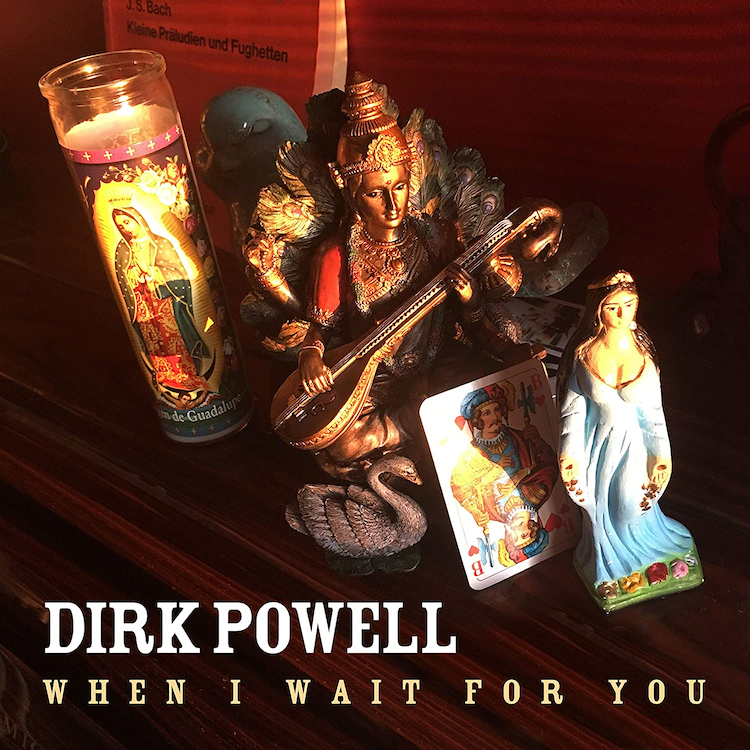 Some songs possess us with their palpable spirit; we can feel the music in our bones because the vocals blend so organically with the instruments, and for a few moments we're part of that great river of sound, too. We're moved, we're transformed, we're carried out of our small worries and fears into a wider world where we can celebrate the light of life and the love we share with others and the world. Dirk Powell's "The Bright of Light of Day" on his new album, When I Wait For You (Compass Records), is such a song; it begins with a simple guitar down strum, but it soon blossoms into a glorious gathering of accordion, flute, harmonica, and vocals. The song rides a groove somewhere between the Band's "Acadian Driftwood" and Van Morrison's "Bright Side of the Road," and Powell's vocals sometimes recall Levon Helms' gritty voice. "The Bright Light of Day" shines a dancing beam on the rest of the songs on Powell's new album, revealing the deeply etched facets of these musical gems.
Sara Watkins' lilting fiddle opens "The Little Things," a waltz-like celebration of the small, wondrous moments of life and love—"the way you dance," the way you laugh," "the grass beneath your feet, the stars above your eyes." Powell's and Watkins' call and response vocals evoke the preciousness of a love that's affirmed by the grace of these "little things." The Cajun rounder "Les Yeux De Rosalie" opens quietly, waltzing across the floor as Powell's fiddle, button accordion, and vocals weave over and under one another, and his daughter Amelia's harmony vocals lift the song higher and higher; by the end, the song changes tempo from waltz to scampering hoedown. Spare guitar strums open "Jack of Hearts" before blooming spaciously into a swaying, jubilant folk rocker in which Rhiannon Giddens' vocals, banjo, and viola wrap around Powell's guitars and vocals. The album closes with the tranquil "One Note," with Powell's vocals floating above crystalline piano chords that are musical variations on one note, mimicking the lyrics: "I just need one note, or maybe two/To say I love you."
Every song on Powell's When I Wait for You, illustrates Powell's ability to capture a moment of life, to explore its intricacies, and to revel in its beauty, its sadness, its joy.
---
When I Wait For You is available now – HERE.
Follow:
Website – DirkPowell.org
Facebook – @DirkPowellMusic
Instagram – @DirkPowellOfficial
Twitter – @DirkPowellMusic