Album Review: Caroline Spence, 'True North'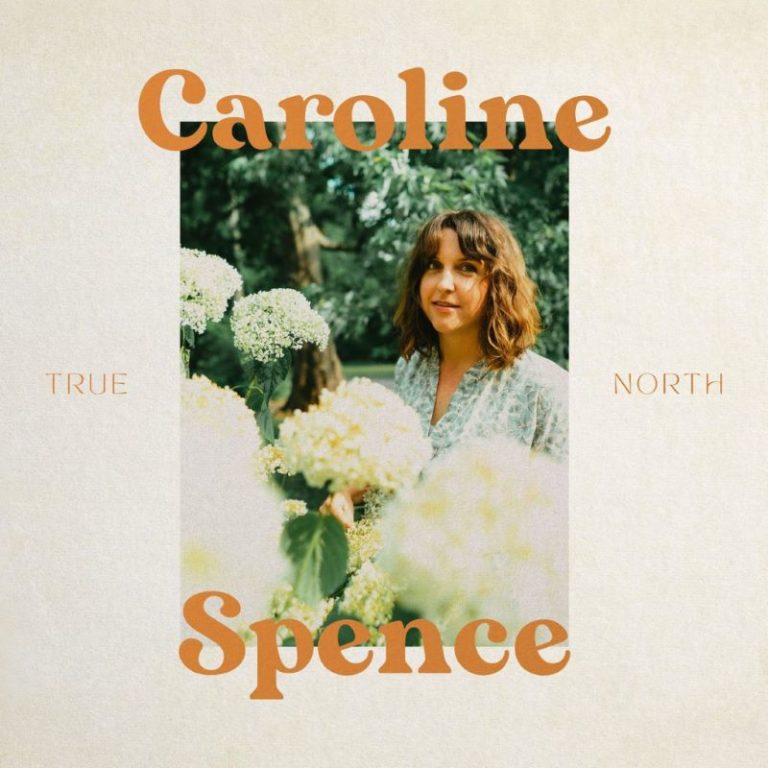 In "Mary Oliver," the opening track on Caroline Spence's gorgeous new album, True North, she repeats like a mantra, "All I'm gonna be is a heart on a sleeve," as the song fades. Ringing guitars flow on waves of mellotron and B3, creating a dreamy, echoing chamber of sound. The singer reveals—and revels in—her vulnerability. The music swells with redemptive hope, surging over palpable loss, as she declares that loving openly means taking the risk of losing.
The rest of the songs on True North dwell in the lyrics, inhabit them, and pull us emotionally into an exquisite soundscape of longing, loss, and love. "The Gift" is sparse. Spence's vocals echo the ascending notes of an acoustic guitar before swelling into an atmospheric hum of violins, viola, and cello. Toward the end of the song, emotions swirl in Spence's vocals as she climbs to the affecting crescendo urges us to embrace the present, for time is "the only thing we've got … It's the present, that's the gift."
Shimmering guitars and chiming piano comprise "Clean Getaway," a propulsive tune reminiscent of the Roches. Spence reminds us that loss hurts. Even when you think you've made a "clean getaway," something will always pull you up short. We "don't get away from this," she sings on the song's fadeout.
The steel-drenched "Scale These Walls" floats on a B3 and pulsing percussion, evoking the ways lovers build walls around themselves that can be broken down by the power of love. Reminiscent of early Jackson Browne, particularly "Bright Baby Blues," Spence cannily reveals both the insularity of love and its magnanimous splendor.
The spare title track recalls Nanci Griffith's approach to vulnerability and the ways we often fail to see the beauty closest to us, even as others sometimes see it clearly. Spence sings "there ain't no gold that's worth more" than a person's "true north." That steady, unwavering guide points us toward self-identity and love, even when life's forces try to pull us in other directions.
The album closes with the sparse, emotional "There is Always Room." Chimes and vibraphone make it feel ethereal as Spence illustrates her ingenious way with words. Revealing that love and pain are two sides of loss, she sings:
I have lost, and I haven't found
One good way to live here without you
But pain is just love with nowhere to go
And there's always room for love, I know
Caroline Spence's songs are often cinematic, traversing the jagged landscape of human emotion, navigating the razor-thin lines between longing, loss, and love. Her intimate lyrics evoke the ways the human heart pulses with anxiety, uncertainty, and strength. True North illustrates how even a single note of music can carry us deeper into the recesses of our longings and yearnings—and transport us beyond them.
###
True North is available HERE.
---
---
Resources
CarolineSpenceMusic.com
Tour Schedule
Music & Merch
Follow at:
Instagram – @carolinespence_
Facebook – @carolinespencemusic
Twitter – @carolinespence_