Album Review: Anthony D'Amato, 'At First There Was Nothing'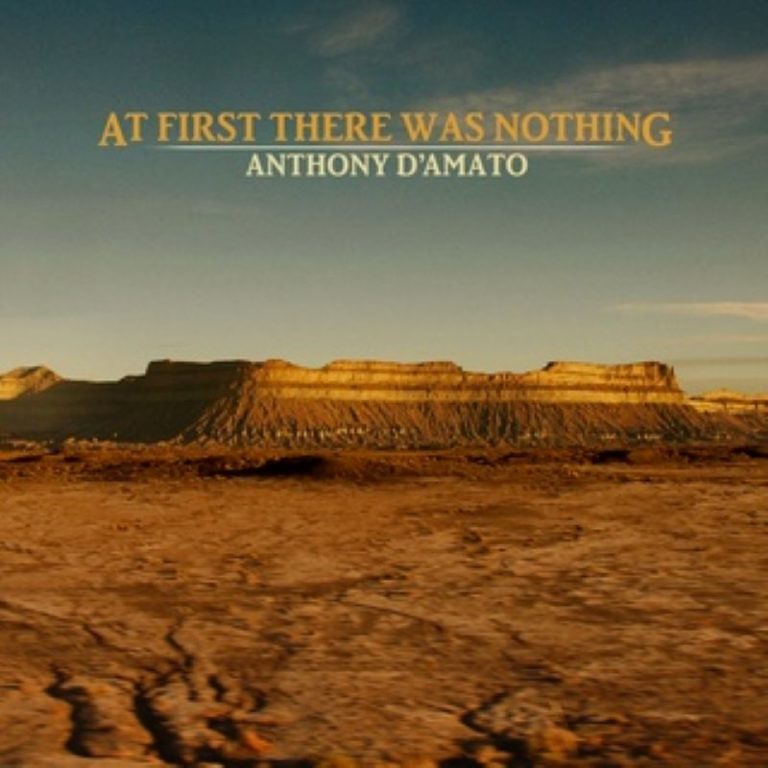 Anthony D'Amato's first album in six years (At First There Was Nothing, out October 21 on Blue Rose Music) opens with the rousing, gospel-inflected "Long Haul," during which he joyfully declares: "I won't let you down/I'm in it for the long haul." The song's call-and-response chorus flows over striding piano notes. It opens spaciously into an affirmation of life, with guitars and pedal steel joining the piano in cascading in waves of sound beneath D'Amato's soaring vocals.
Spare guitar strumming opens "Ships at Night" with echoes of the opening riffs of Kris Kristofferson's "Me and Bobby McGee." Dylan Schorer's bright, piercing steel guitar conveys the distance and longing embedded in the lyrics. The cinematic country-folk of this song recalls the exquisite emotional register of some of Jackson Browne's and the Flying Burrito Brothers' early recordings.
The jangly "The Oyster and the Pearl" whirls with sonic cartwheels. The propulsive "Kinda Strange" rocks along with a haunting minor-chord, Steve Miller-esque melody. It turns to urgent alarm during the instrumental bridge.
D'Amato's vocals float over caressing finger-picked guitar in the ringing "Enough," a psychedelic folk-chamber piece. "Breaking Slow" lives up to its title, with its Cat Stevens-like meditative musical incantations.
He closes with the airy "But I Go," which repeats the determination of the album's opener. "I don't know where I go. I don't know when I go," he sings. "But I go."
At First These Was Nothing showcases reverberating reflections on loneliness, love, failure, and resilience. D'Amato has always had a gift for wearing his heart on his sleeve, and we can see it beating on each of these songs.
###
At First There Was Nothing is available HERE.
---
---
Resources
AnthonyDAmatoMusic.com
Tour Schedule
Music & Merch
Follow at:
Twitter – @anthdamatomusic
Instagram – @anthdamatomusic
Facebook – @anthonydamatomusic