Album Review: Allison De Groot and Tatiana Hargreaves, 'Hurricane Clarice'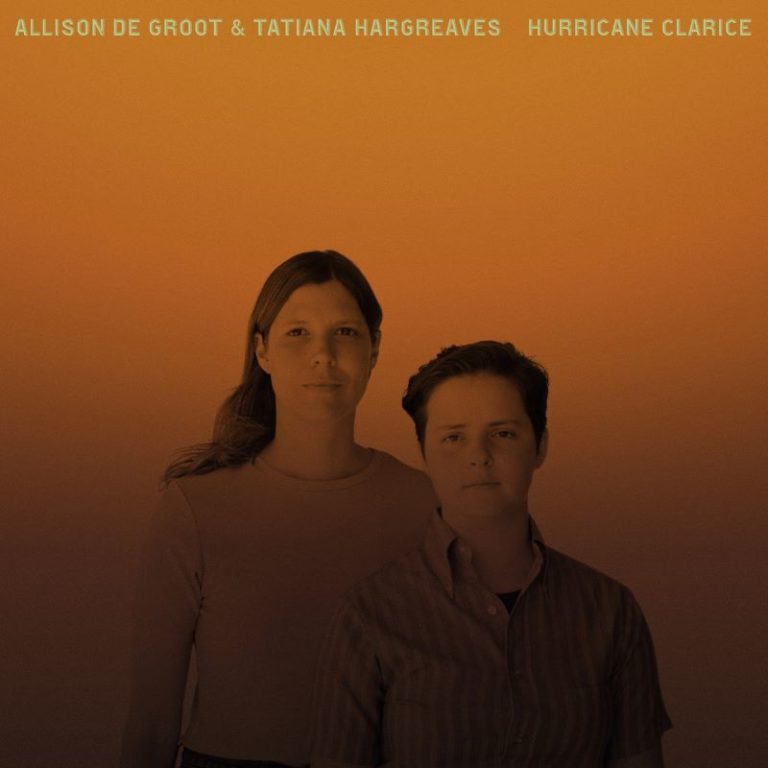 One of the most redeeming qualities of North American folk music is that it carries with it so many cultures from around the world. It also carries with it a long tradition of people surviving hardship, struggles, fears, and impossible odds.
All of these things undergird the exceptional musicianship and creative imagination captured on Allison de Groot and Tatiana Hargreaves's new duo album, Hurricane Clarice.
Produced by Phil Cook, a remarkable musician in his own right, Clarice is teeming with the kind of defiantly optimistic string music that has always been a cornerstone of traditional folk. It rages against the rising tide of climate change, among other things.
Album opener "The Banks of the Miramichi" is an ode on environmental precariousness. It is followed by the tight harmonies of de Groot's banjo and Hargreaves's fiddle—both are masterful on their instruments—as they encircle and envelop one another before eventually dancing in close sync.
"Each Season Changes You" is a light, dancey love song that changes meaning when one considers the pair recorded the album during a particularly assertive, boiling hot summer in their home of Portland, Oregon. Hargreaves's fiddle runs away with the tune toward the end, carrying a particularly spirited solo.
But it's the title track, "Hurricane Clarice/Brushy Fork of John's Creek" that's the album's real stunner, coming down smack in the middle of the disc. It's a combination of a Hargreaves original and a traditional instrumental and opens with a recording of de Groot's great aunt speaking in Ukrainian. Considering the conflict in Ukraine right now, hearing this woman's voice speaking the language, followed by a veritable, swirling storm of exquisite fiddle and banjo, feels remarkably timely, emotional, and wholly apropos.
It all closes with "A Road That's Walked by Fools"—a tongue-in-cheek number about the challenging life of a traveling musician. Indeed, on this end of the pandemic, just being a full-time musician, reliant on touring even when everything else is closed down, may seem like a fool's errand. But coming as it does at the end of a disc packed with this much powerful musicianship, the song makes clear that, if they be fools, the world needs more fools such as these.
###
Hurricane Clarice is available HERE
---
---
Resources
Follow at:
Twitter: @allisonAdegroot
Twitter: @dragonfiddler
Instagram: @allison_de_groot
Instagram: @dragonfiddler